Home of the 2003 Women's Football World Cup
If youíve got time up your sleeve, hitting the open road is a wonderful way to take in some of the USAís most spectacular and diverse landscapes. Drivers here tend to respect the road rules and their fellow drivers, which should make your trip even more enjoyable. Most car rentals are automatic transmission.

Key rules, regulations and things to know
Drive on the right overtake on the left. Make sure you park to the right, so that youíre not facing traffic.

In towns and cities that have hills like San Francisco you must by law park with your front wheels facing inwards into the curb. See also Parking regulations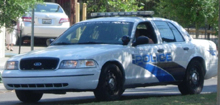 Stick to the speed limit. Not only is it safer to do so, but itís not unusual for Highway Patrol to hide in bushes to catch speeding motorists unawares.
Plan your route using road numbers and compass directions. In many cases, this is all youíll see on signs, rather than street or town names.
Watch out for High Occupancy Vehicle (HOV) lanes. Theyíre restricted to vehicles carrying a minimum number of passengers. Penalties for using them illegally can be high.
You can turn right at red traffic lights in most (not all!) states, unless signs tell you otherwise. But youíll need to come to a complete stop and ensure the road is clear before you do so.
The driver who gets to a junction first has right of way, unless traffic lights or signs indicate otherwise. If two or more drivers arrive a junction at the same time, give way to the right.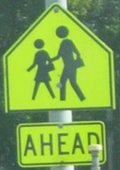 Pedestrians at marked crossings have right of way. Driving over a pedestrian crossing if people are already on it or waiting to cross is illegal.

Speeds and distances on road signs appear in miles. Not kilometres.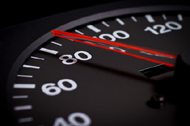 Speed limit minimums and maximums vary across the 50 states. Highway speeds can range from 55 miles per hour to 75, while city driving and neighborhood traffic can dip to 25 miles per hour or lower. Signs are posted in most populated areas, but you can always ask your car rental agency or motor club about specific questions.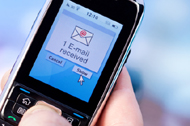 Mobile Phones / Cell Phones: Many states ban the use of hand held mobile phones whilst driving. Even in those states people still use them! For regulations on the use of these click on the image below from the Governors Highway Safety Association - GHSA

Don't risk using a mobile phone as you can receive a heavy fine in most countries and more important cause a serious accident.

Parking regulations are varied across the states. Parking lots can be metered, carry a flat fee, or come free to everyone. Streetside parking is common, but hard to come by in the more populated cities. Parallel parking is also common, but not nearly as common as you might be used to in other countries. Check the posted signage for limitations, which can include zoning restrictions, scheduled street-sweeping, snow emergency routes, and reservations for nearby places of business.
Donít park in the following places: disabled spaces (unless youíre authorised to do so), in front of red or yellow kerbs, on a white line at a bus stop or within 10 feet either side of a fire hydrant.

Number Plates: In some states Louisiana for example do not have registration plates on the front. Others like Texas, California and where this Enterprise rental car came from
Missouri have them on both the front and rear.

Seat belts must be worn by the driver and all passengers at all times. And if youíre travelling with a baby or young child, make sure theyíre travelling in an approved car or booster seat.
Drink and Driving: Penalties for driving over the limit are harsh, so itís best to avoid alcohol completely if youíre driving. Limit is 0.08 More information Here
You can overtake to the left or right on most multi-lane routes. This means your car can be overtaken from the left or right, too.
Look out for stationery school buses with flashing lights. Itís illegal to overtake them.
Give way to traffic joining expressways. Itís common practice in many states for drivers to join expressways without stopping.
Know when your exits are coming up on expressways. Unlike many other countries, there are often no signs to warn you when youíre approaching an exit.
Exit lanes on freeways and expressways can be on the left or right. If you want to travel straight through, youíll need to stay in the middle lane(s).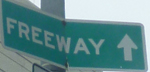 The USA is famous for its interstate highways so be prepared for long, straight drives across open country, interrupted by areas of dense urban traffic. Six- and eight-lane highways can be nerveracking for drivers not accustomed to so much traffic, so again, take it slow and stick to the slower lanes on the right. Interstate highways that run north-south have odd numbers, while east-west highways carry even numbers. Remember that some parts of the country are desert or mountain wildernesses and can be dangerous if you and your vehicle are not prepared for the prevailing conditions.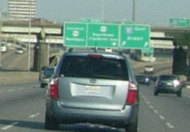 It is a good idea to ask ahead about toll roads, these are often called "turnpikes." Most issue tickets at your point of entry and assess the toll at your point of exit, with the amount determined by your length of travel. Credit and debit cards are accepted at some toll booths, but not all.
You will find that most US hire cars are automatics - brushing up on the technique before you go may be useful.
Smoking in cars: From 1st October 2015 drivers in England and Wales will be banned from smoking in cars carrying children under the age of 18. The law aims to protect young people under 18 from second-hand smoke. Similar bans are already in place in the United States, Canada and Australia.

Road Signs: In the USA the road signs are very similar to those in the Republic of Ireland, Australia, Canada and New Zealand
Road rules can change by state. So make sure you check the laws in your destination(s) before you start your journey. See Article Below
State Boundaries - According to Protectyourbubble individual state laws may differ - worth thinking about if you plan to cross a state line and some rental car insurance may not support crossing state lines - worth checking out this could impact your cover.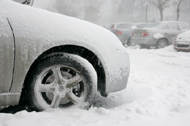 Winter Tyre Requirement: These are not compulsory, however recommended for mountain driving or snowy conditions.

Disabled parking permits: If you visit the local Department of Motoring Vehicles when you arrive and produce your blue badge they will provide you with a temporary badge for your visit. According to the US Embassy, London UK website - Requirements for disabled permits for visiting motorists vary from state to state.
In some cases an out of state or international permit is sufficient; in others a local, temporary permit is required. Where applicable, it is worth checking with your car hire company or contacting a local tourist office representing your destination.
Many states' Departments of Motor Vehicles now provide information and/or application forms on their internet websites. Following are web links and addresses for the appropriate departments of some of the more popular holiday destinations by clicking on the image below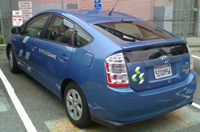 City Rental Cars: Many cities now have rental cars that you can hire by the hour and collect and drop off at locations around the city.(City car share) Ideal for residents who do not need to own a car, but require one for the weekly shopping or a visit to the country or sea.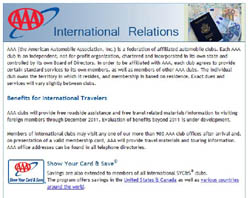 AAA (the American Automobile Association, Inc.) is a federation of affiliated automobile clubs. Click on the image above on the left to enter the site
Part Source: insurance4carhire.com
SEE: Questor Insurance reveals that holidaymakers planning a stay in Florida may still need to secure an International Driving Permit (IDP) - June 2013
Information from holiday autos about the USA
Brits canít get enough of the USA. Wild West. Mickey Mouse. Hollywood. See it all. Just book car hire and a GPS. Weíve pick-up locations all over the country, so theyíll always be one handy.
The roads in the US are in excellent condition and make for that perfect road trip, just remember you need to be 21 to book USA car hire. The police over there are pretty hot on car hire codes of conduct so make sure you've always got your driving documents at hand. For a low-cost rental, book car hire in USA today.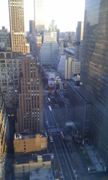 car hire in New York - The Big Apple Ė Bloomingdales. Statue of Liberty. Madison Square Gardens. Broadway. All are only a hop across the Atlantic. Book cheap car hire and let your money do the talking at designer shopping outlet, Woodbury Commons. It's only an hour's drive in the car. Only a dayís drive away is Niagara Falls. Bet you thought it was in Canada. Well half of it is.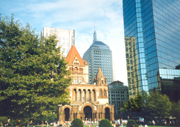 car hire in Massachusetts - Home of Cheers, the Boston Tea Party and the Red Sox. Car hire and a GPS will give you the freedom to explore the state at your own pace. Boston is the place to be. Itís young, itís trendy and has history coming out its ears. Ever been up close and personal with a 40-ton whale? No? Book car hire and head to Cape Cod, swap your hire car for a boat and set the camera to video mode.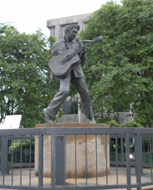 car hire in Tennessee - Thereís only one reason to go to Tennessee - music. American car hire is readily available across the state, just book and youíre ready to explore the home of Country. Itís not a palace but youíll still need to pay to visit the home of The King. Graceland is only three miles from Memphis airport so make the most of cheap car rental. Take the short drive to Nashville and take your seat for some classic Country at the Grand Ole Opry.
car hire in Florida - Theme parks, Disney and beaches. What more could you want? Arrange USA car hire and head out on a 100-mile road trip along the Florida Keys. Avoid Spring Break at all costs (unless youíre a student). Swap car hire for an airboat in the Everglades, or a seat on Space Mountain at Disney World. Both are only a short drive away from Orlando airport.
car hire in Texas - Texas. Home to oil barons, cowboys and the longest running TV show in history and Houson International Airport . Explore it for yourself with USA car hire. Take a drive down memory lane and see the gun that shot JR. Southfork Ranch is only 25 minutes from Dallas airport in your car rental. In the mood for Tacos? Drive across the border and get a taste of the real stuff. Mexico is a 50-minute drive from Dallas.
car hire in Arizona - Heading to Arizona? Donít forget to arrange car hire, itís a big state and a car is the best way to get around. Drive to the Grand Canyon. Swap your hire car for a raft and head down the Colorado River for a white water adventure. Get down and dirty in Monument Valley, itís on the border with Utah. Youíll soon feel like youíre in a western movie Ė just in a car not on a horse.
car hire in California - Los Angeles, San Francisco and San Diego make up the state of California. Itís well worth finding a good deal on USA car hire and exploring all three. Get up close with the stars in Hollywood, take the car down Rodeo Drive then head to Malibu for some quality beach time. Swap your hire car for a prison cell. Take a tour of Alcatraz and get locked in solitary confinement. Donít worry, they let you out again.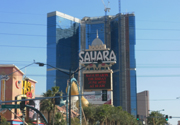 car hire in Nevada - Thereís never a dull moment in Nevada. Make sure you see and do it all. Car hire in the USA is ideal for that classic road trip. You canít escape Las Vegas Ė and why would you. With your car rental drive down The Strip and see it in all its glory. Not one for bright lights? Nevada is also a great base to swap the hire car for a set of skis. Lake Tahoe is about an hourís drive from the airport.
Top driving tips - In the main in New York, even-numbered streets go east and odd-numbered streets go west.
Parking in a lot will always be cheaper than parking at a meter.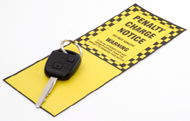 Watch your speed. The police are eager to catch offenders.
When stopped at a red light or stuck in traffic, lock your doors. Itís not uncommon for someone to jump in the passenger side in Florida.
Just because itís a green light doesnít mean itís safe to go in Texas.
Look out for signs when driving near Native American reservations. Many roads are off-limits to non-tribal members.
At intersections you can make a right turn on a red light in California.
Avoid driving down The Strip in Las Vegas on a Friday afternoon. You wonít get anywhere.
Capital: Washington DC
Telephone Country Code: +1

Further Information:

FACT FILE USA ó United States of America
The USA ó United States of America is in the continent of North America. It is bordered both the North Atlantic Ocean and the North Pacific Ocean, between Canada and Mexico. It is made up of 50 states and 1 district; Alabama, Alaska, Arizona, Arkansas, California, Colorado, Connecticut, Delaware, District of Columbia*, Florida, Georgia, Hawaii, Idaho, Illinois, Indiana, Iowa, Kansas, Kentucky, Louisiana, Maine, Maryland, Massachusetts, Michigan, Minnesota, Mississippi, Missouri, Montana, Nebraska, Nevada, New Hampshire, New Jersey, New Mexico, New York, North Carolina, North Dakota, Ohio, Oklahoma, Oregon, Pennsylvania, Rhode Island, South Carolina, South Dakota, Tennessee, Texas, Utah, Vermont, Virginia, Washington, West Virginia, Wisconsin and Wyoming
The Capital is Washington, DC
Language Spoken: English 82.1%, Spanish 10.7%, other Indo-European 3.8%, Asian and Pacific island 2.7%
Population: 298,444,215
Main Cities: New York ó Los Angeles ó Chicago ó Boston ó Miami -Pittsburgh ó Orlando ó Atlanta ó Houston ó Philadelphia ó San Diego ó Phoenix ó San Antonio ó Dallas- Detroit ó San Jose ó Indianapolis ó San Francisco- Jacksonville
Currency: The unit of currency in the USA is the $ US Dollar 100 cents - Currency Conversion Here
Electricity: Electricity in United States of America / USA is 120 Volts, alternating at 60 cycles per second. You will need special adaptors that can be purchased at most European airports for your portable applicances. In certain cases you might need a voltage convertor
Telephones: Country Code 00 1 ó you will need a Tri band mobile to work in the USA ó Check with your mobile phone provider first
Vehicles drive on the RIGHT
Public Holidays In The USA: New Year's Day ó 1st January
Martin Luther King Day ó Third Monday of January
Lincoln's Birthday ó 12-February
in some northern states Washington's Birthday ó 20th February
Memorial Day ó Last Monday in May
Independence Day ó 4th July
Labour Day ó 1st Monday in September
Columbus Day ó 2nd Monday in October
Veteran's Day ó 11th November
Thanksgiving Day ó Fourth Thursday in November
Christmas Day ó 25th December Source jmlvillas.com
Further Information:
USA.gov: Tour the US . Official Government website. Features tips for foreign drivers, links to individual state transport websites and general information about travelling in the USA
Finally, Donít forget your car hire excess insurance and buy it before you set off