Our Daily Van Hire Excess policies protect you against excess charges resulting from theft or accident damage to your rental van, whether it was your fault or not!
Van Hire Excess Insurance - What is van hire excess insurance?
Whether you're moving home, picking up a large new item of furniture or renovating your home, renting a van can be really useful. If you're renting a van in the UK or Europe your rental van will include comprehensive insurance as standard. This will include Third Party Liability as well as covering you for theft and damage.
However, most van rental companies will include an "excess" limit with your standard insurance which can be very high, particularly when considered against the price of the actual van rental. Typically, the excess limit required by van rental companies is between £500 and £1500, which you will be required to pay before the insurance will pay anything.
As many accidents are minor, it is usually the hirer who ends up paying for damage rather than the insurer or the rental company. What's more, with the rental companies' standard insurance you will still be liable to pay the excess even if the insurer settles the remainder of a high value claim.
______________________________________________
____________________________________________
Looking for car hire excess insurance from iCarhireinsurance? Click on logo below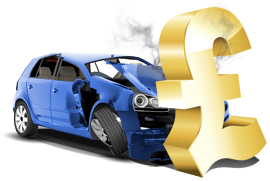 ___________________________________________________
Excess Insurance @ iCarhireinsurance HERE
Jargon Buster @ iCarhireinsurance HERE
Hot Tips for iCarhireinsurance HERE
Why Buy From iCarhireinsurance? HERE
What is Car Rental Insurance? HERE
iCarhireinsurance.com is a trading name of Halo Insurance Services Limited, a company registered in England and Wales, Company No. 06929208. Halo Insurance Services Limited is authorised and regulated by the Financial Services Authority, Register No. 504629
Founded in 2009, iCarhireinsurance.com is a groundbreaking new online insurance service that individuals and companies that hire vehicles in the UK or abroad cannot afford to be without.
We offer a range of policies that are fully comprehensive, simple to understand, unbeatable value and accepted at all car rental locations worldwide. The excess payments on most hire car insurance policies are often over £500 and can be as high as £1500. The costs involved with insuring a car against these excess car rental payments are expensive, at least £9 a day from most companies and often don't cover the parts that are most likely to get damaged like the windows, tyres and roof.
iCarhireinsurance.com is an innovative company that gives customers peace of mind and can save them money by protecting customers from these excess insurance payments. It does cover parts like windows, tyres and the roof, and is at a very affordable price from £2.99 a day and £39.99 a year. Our 'Excess Europe' and 'Excess Worldwide' policies are great value, simple and easy to use, and designed to fit the specific needs to each customer, whether they want daily single-trip or annual multi-trip deals.
___________________________________________________

Tip 1 - Think Ahead: If you think that you might hire a car more than once per year then buy an annual excess insurance policy. It will probably save you money and is more convenient as you are covered whenever you travel.
Tip 2 - Go Annual: If you hire a car for around 14 days in Europe or Worldwide, the price difference between the daily and annual excess insurance policies is marginal, so always go for the annual and get the extra cover.
Tip 3 - All in One: If you are hiring a car in the USA or Canada then buy the daily CDW/SLI policy unless your car rental is longer than 3 weeks, or you plan to make multiple trips. Consider the Worldwide Plus policy for multi-region cover all year.
Tip 4 - Local Rentals: Don't forget that our European and Worldwide hire car excess policies include UK cover, so if you're looking for excess insurance for hire cars in the UK, you're fully protected with our policies at home and abroad.
Tip 5 - Upgrades: We offer the widest carhire excess insurance cover on the market, but we also offer upgrades such as Vehicle Key Replacement and Personal Accident Insurance which can be useful and cost effective.

What is Excess? - Quite simply, if you hire a car and it gets damaged or stolen, the 'Excess' is the amount of money that you have to pay in the event of an insurance claim. Other terms for 'excess' include: super collision damage waiver (Super CDW), deductible and Non Waiver.
What is Excess Insurance? - Excess insurance is an additional policy, which protects you from the 'excess' costs you would otherwise have to pay if your hire car gets damaged or stolen.
Here's an example: Let's say your hire car is involved in a collision and it costs £2,000 to repair the damage. Under the terms of your car rental agreement, you have to pay an 'excess' of £500 to the car rental company, and the insurance company pays the rest of the repair costs (£1,500). If, however, you have - 'excess insurance' - you won't have to pay the £500 or even a penny towards the repair costs.
But why would I have to pay an 'excess' if insurance is included in the price of my car hire? - Well it might seem strange, but the insurance that comes as standard when you hire a car, doesn't give you the full protection you might need. It only reduces the amount you must pay if your hire car gets damaged or stolen, and some parts of the car are not covered by the insurance at all.
The amount of excess you are liable for depends on the details of the insurance policy that comes with your car hire, and this varies between the car rental companies - and different countries. Typically, excess charges are between £500 and £1,500. In most cases, you would need to buy 'extra' insurance to cover other vulnerable parts of the car and to protect you against excess charges.
How can I buy excess insurance? - Many car rental companies will offer you 'excess insurance' at the counter when you pick up your hire car, but this can cost you anything between £5 and £15 per day - on top of the price of your car hire. What's more, the excess insurance from your car hire company generally excludes cover for parts of the car that are most prone to damage, e.g. the roof, windows, tyres and undercarriage. But remember, you don't have to fall into the trap of buying expensive excess insurance from the car rental company counter or from your car club. You can buy the extra cover you need online for a much cheaper price - before you collect your car.
Excess insurance from iCarhire - With iCarhireinsurance.com you can pay as little as £2.99 a day for excess insurance and you won't be liable for any excess charges in the event of damage or theft of the hire car. And, as an extra bonus, our excess policies include cover for the roof, windows, tyres and undercarriage. Our excess policies cover European and Worldwide car hire. We also offer annual carhire insurance policies, which are even better value if you hire cars frequently, e.g. from a car club. iCarhire Excess Insurance policies are accepted at all car rental locations worldwide.

CDW - Collision Damage Waiver: Collision damage waiver (also referred to as Super CDW) is an optional service that relieves the customer of responsibility for any damage to the vehicle. If declined, the customer will be responsible for any costs incurred.
LDW - Loss Damage Waiver: Renters may purchase loss damage waiver (LDW) that relieves them of all financial responsibility for loss or damage to the rental car as long as they comply with the terms of the rental agreement.
PAI - Personal accident insurance: Personal Accident Insurance covers the renter and passengers if they have an accident during the rental as a driver or passenger. It covers accidental death, some medical expenses and assistance and rescue
PEP/PEC - Personal effects protection / coverage: Personal Effects Protection insures the personal belongings of the renter and the immediate family members who are travelling with the renter
SLI/EP - Supplementary liability insurance / extended protection: The Supplemental Liability Insurance option covers the renter's liability to third parties, resulting from an automobile accident in a rental vehicle to a specified maximum value for each occurrence.
TP - Theft protection: If the rental car is stolen, this will cover the cost of replacing it (or parts of it). Normally, however, the renter will have to pay an excess towards these costs