Want to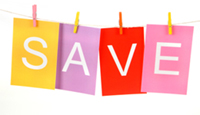 £'s €'s $'s on your car hire excess waiver insurance? You have come to the right place, buy your 2023 excess insurance now direct from individual insurance companies advertising on this site....
There are a great choice of specialist insurance companies advertising on this site for you to buy from.... Car hire excess insurance companies to choose from like Questor Insurance, Worldwideinsure, carehireexcess.com, insurance4carhire, Icarhireinsurance, Insure Car Hire plus Van hire and Motorhome hire excess insurance and Minibus hire
When you hire a car, are you aware that the excess on the rental can cost a lot of money? Car hire excess waiver insurance is a great way to save money and have peace of mind when you rent a car...
For a low annual or daily premium a car hire excess insurance company can provide excess insurance protecting the customer against excess charges whenever he / she rents a car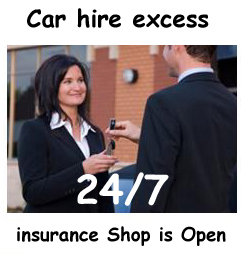 for car hire excess / van hire excess / motorhome hire excess insurance & temporary car /minibus hire excess insurance /van insurance + lots of advice & guides
When you rent a car, you will find that your car rental agreement normally includes cover for Collision Damage Waiver - CDW (damage to the rental vehicle) and Theft. There is almost always an excess on the Collision Damage Waiver and Theft elements.

You are however still liable for the Excess on CDW and Theft. When a rental car is damaged or stolen, the driver is asked to pay the first portion of the repair or replacement costs. This is known as the Excess.
Click on a logo below for more information from these providers who are advertising car hire insurance on this site
xx xxxx

xxXX
Excess is also known as, non-waiver, the deductible or super CDW. Excess is a voluntary insurance and is sold by car rental companies at the counter when the customer collects the car (or when the booking is made). It is usually charged on a Daily basis and applies to Car hire, Van hire, Motorhome hire and Minibus hire
The customer has the right to accept or decline the car rental company's Excess. If they do decline, they will be responsible for the excess charges if there is any damage done to the vehicle. In some cases the car hire company will not let the hirer take delivery of the car unless they take out the excess.
The cost of the Excess will vary according to:
The rental company
Size of the rental vehicle
The country in which the car is being rented in
You can take out a daily policy, annual policy, a family policy and customers up to the age of 84 can be covered (subject to insurance company policy).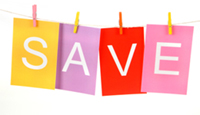 money when you buy your car hire insurance from a specialist advertising on this site, you will save £'s - €'s - $'s compared to the cost of buying the cover when you pick up your car or book the car from a car rental company.
Consumers are often tired after flights or in a rush to start their holiday so are keen to collect their hire car and as a result are more likely to accept the terms of a car hire company without assessing them fully and could end up paying a lot more than they have budgeted for.
________________________________________________
Questor insurance services Car Hire Excess - Motorhome - Minibus Hire Excess - Car club & Van Hire Excess Insurance - MotoMotor Fleet Excess Insurance - Gadget Insurance

________________________________________________
iCarhireinsurance.com car hire excess insurance
If a clear image does not appear please click just below
They also offer Van Hire excess insurance Here
_______________________________________________
worldwideinsure.com car hire excess insurance - motorhome excess insurance - van hire excess insurance
Travel Insurance from worldwideinsure.com - Here
_______________________________________________

carhireexcess.com car hire excess insurance
________________________________________________

carhireexcess.com car hire excess insurance for IRISH Residents

_______________________________________________
Insure Car Hire excess insurance
_______________________________________________
9 August 22 - Sorry we are advised this link is not working
_______________________________________________

Motorhome hire excess insurance

Car Club hire excess insurance

Motorcycle hire excess insurance
Please note that none of the insurance companies currently advertising on this site appear to offer motorcycle hire excess waiver insurance either in the UK or overseas. If you are looking for Motorcyle or Scooter insurance find out more Here
_______________________________________________
If you are in the Self Drive Car Hire business and are looking for insurance for your hire vehicle fleet - find out more about INSURECARHIRE.co.uk HERE - Also Van Hire and Motorhome Hire
_______________________________________________
Looking for temporary car or van insurance? Find out more by clicking on the logo below
_______________________________________________
Car hire excess insurance policies can be purchased by people resident anywhere in the world (however you should check with individual insurance providers for their terms and conditions)