See also: Emergency Telephones in Europe + more Info

General European Information icluding EU member states and non EU member states
Detailed European Country Information Here

Much of Europe is part of the European Union, but road rules throughout the continent are far from unified. Regulations governing speed limits, compulsory equipment and motorway tolls are just a few examples that vary wildly from country to country.
Europe also offers some of the world's most spectacular driving routes, so it's worth taking the time to familiarise yourself with the rules before you go.
Key rules, regulations and things to know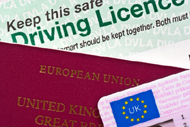 Driving Licence: Make sure you've got both parts of your driving licence. You're required to carry both your photo and your paper licences in all EU countries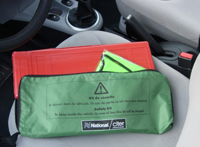 Warning Equipment: Check that your hire car has the compulsory kit you'll need. Reflective jackets, warning triangles, fire extinguishers and first aid kits are just a few of the items you may have to carry in your car, although exact requirements vary by country. Not all car rental companies include compulsory kit as part of your rental agreement, so make sure you check before you pick up your car. Carrying a warning triangle is compulsory in many European countries and also a reflective vest
When you rent a car in one of these countries (France, Spain, Belgium, Italy and more and more other countries), make sure that you are supplied with the appropriate safety equipment.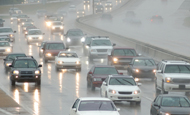 Headlights: Dip your headlights. This is compulsory at night throughout the EU and many non-EU countries. In Scandinavia, Italy and other countries in Europe, you'll also need to keep your headlights dipped during the day.
Drinking and Driving: Don't drink and drive. Acceptable blood alcohol limits vary throughout the continent and can be as low as zero in some countries. It's best to avoid drinking entirely if you're driving.
Drink Drive laws -More information Here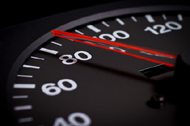 Speed: Stick to the speed limit. Not only is it safer to do so, but European radar traps abroad are often hidden – making it more likely that you'll be caught. Bear in mind many continental motorways have both maximum and minimum speed limits, and lower speed limits apply in countries like Spain and France when it rains. And contrary to popular belief, not all autobahns in Germany allow you to drive as fast as you like – about a third have strictly enforced limits.
Don't use speed-trap detection devices. These are illegal throughout much of Europe. So if you're using a sat nav with a radar detector, make sure you disable this feature.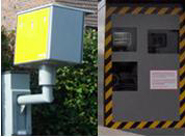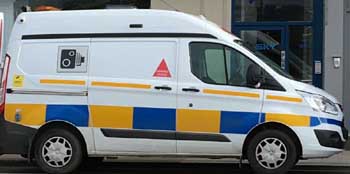 Speed Cameras: There are now speed cameras in many European countries. There are usually warning signs in advance, but this is not always the case. England probably has more speed cameras than any other country in Europe.
Drive on the right unless you're in the UK, Ireland, Cyprus or Malta.

Be careful about carrying spare fuel in a can in your car. It's illegal in parts of Europe.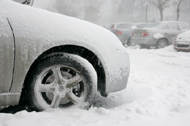 Winter Tyres: In many European countries these are sa legal requirement. We have included further information under the individual countries below. In addition to winter tyres, snow chains should be carried and fitted when conditions require them.
Winter Driving: If you're travelling in winter, check what tyres you'll need. In Scandinavia, for example, winter tyres are compulsory between December and February.
In mainland Europe, you'll need winter tyres or standard tyres fitted with chains when driving around ski resorts.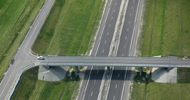 Motorway charges: Many European motorways operate on a pay-as-you-drive basis France, Ireland, Italy and Spain for example, but some – such as those in Switzerland, the Czech Republic, Slovenia, Austria and Hungary for example - require you to pay a tax (often known as a Vignette) in advance.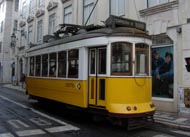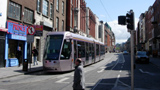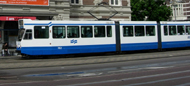 Trams have priority on shared roads. This rule applies throughout Europe.
Ascending traffic and post buses have right of way on Alpine passes.

Seat belts must be worn by the driver and all passengers. And if you're travelling with a baby or young child, make sure they're travelling in an approved car or booster seat.
In many European countries the police in uniform do not wear seat belts whilst driving their police patrol cars. They can still take action against a normal driver who is not wearing his or her belt! Like taxi drivers they are doing a lot of motoring every year and it is common knowledge that seat belts save lives and help prevent more serious injuries to drivers and the vehicle's occupants.
A few years ago the majority of taxi drivers in Ireland did not wear a seat belt. The law was changed regarding the taxi licence and if a driver does not wear a seat belt, then he/she risks losing the taxi operators licence. Be safe wherever you are in the world and as a driver or passenger make sure you use your seat belt. See "Seat Belts: How They Save Lives"
Unusual road rules: Be aware of any 'strange' rules that may apply. In parts of Germany, for example, it's illegal to wash your car on a Sunday. But drive that dirty car into many parts of eastern Europe (like Russia ) and you'll be breaking the law.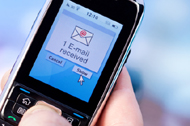 Mobile phones: The use of hand held mobile phones is banned in most European countries. Don't risk using one as you can receive a heavy fine in most countries and more important cause a serious accident.
Phrase Book: Having a phrase book with you may prove invaluable in a country where you are not familiar with the language, especially if stopped by local police or you require assistance in an emergency.
Age of renters: Some European car hire companies will not let anyone hire a car under the age of 23 and many make a surchage for anyone under 25. The maximum age is 75 any many European countries, however it does depend on the company and with some there does not appear to be a maximum age. Minimum Driving Ages European Countries - Here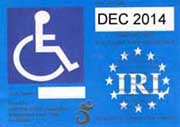 Blue Badge Users - The Blue Badge is recognised in all European countries. It is a standardised European Community disabled person's parking permit which provides parking entitlements to badge holders in all complying European countries - a blue badge from one EU country is valid in another.
When you display it on the dashboard, it allows you to make use of the same parking concessions allowed for the country's own citizens with disability. The concessions do differ from country to country though so it's important to know where, when and for how long you can park in each country. Find out more Here
Download this very comprehensive AA Guide by clicking on image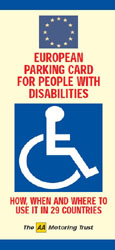 Fuel Costs: The price of fuel can vary a great deal within Europe. In many countries you pay more for the economical diesel than you do for unleaded petrol (UK and Sweden for example). Check out the price before you travel HERE
Driving offences - from Riviera Radio Daily News - 29 August 2019 - Paris and the Principality of Monaco have signed an agreement to improve the exchange of information concerning driving offences.
Although Monaco has only 40,000 inhabitants, they committed more than 100,000 road traffic offenses last year in France. Monegasque drivers will soon pay their fines when they are flashed in France with the principality and Paris accelerating the exchange of information.
Since 2016, the authorities of the two countries are already exchanging, but thanks to the agreement that has just been concluded, these exchanges will become systematic. In 2018, 17 countries of the European Union agreed to communicate to France the identity of flashed drivers.
More than two and a half million tickets were issued that year. Belgium leads with 418,000 tickets, followed by Spain with 394,000 fines and Germany with 348,000. The United Kingdom, Sweden and Ireland have been cooperating only since the beginning of the year. On the other hand, Finland, Denmark, Croatia and Bulgaria do not exchange information.


Emergency Telephone number: pan-EU Emergency 112 Can be used in all EU Countries and it can be dialled from a locked mobile or a mobile with no sim card. We have driving guides for those countries marked in red below (plus other non EU member European countries).
Austria - Belgium - Bulgaria - Cyprus - Czech Republic - Denmark - Estonia - Finland - France - Germany - Greece - Hungary - Ireland - Italy - Latvia - Lithuania - Luxembourg - Malta- Netherlands - Poland - Portugal - Romania - Slovakia - Slovenia - Spain - Sweden - United Kingdom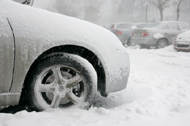 Legal requirements and recommendations regarding the use of winter tyres are as follows:
Country – Winter Tyres Requirement
Austria – Compulsory from 1st November to 15th April
Canada – Not mandatory, but highly recommended for snowy conditions and mountain driving
France – Not mandatory, but recommended for mountain driving or snowy conditions
Italy – Recommended during the winter months due to unpredictable weather conditions
Sweden – For Swedish-registered vehicles, mandatory between 1st December and 31st March
Switzerland – Not mandatory but, if involved in an accident, drivers may be fined for not using winter tyres
Germany – Not compulsory, but drivers may be fined for not having fitted winter tyres if involved in an accident
USA – Not mandatory, but recommended for mountain driving or snowy conditions
In addition to winter tyres, snow chains should be carried and fitted when conditions require.
Source: Carrentals.co.uk Press Release - December 2010 -Here
Detailed European Country Information Here
Driving Abroad - Advice from FCO — Foreign and Commonwealth Office