The road infrastructure is excellent in South Africa, so driving is a viable option, but South Africa is a huge country not easily crossed in a day, so you are advised to plan your journeys carefully. If you're not used to driving long distances, rather break the journey up, as fatigue is a major contributing factor in motor vehicle accidents.
While most national roads are tarred and in good condition, the more rural the road, the more likely it is to be pot-holed and poorly surfaced. (Editor's note October / November 2017) The roads were in much better condition than in the Home Counties in England.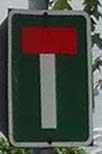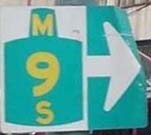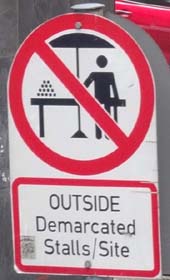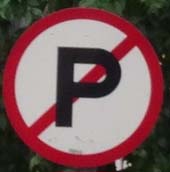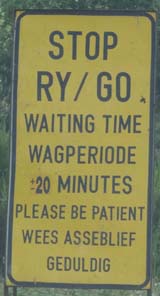 Key rules, regulations and things to know
Drive on the left overtake on the right and cars Ė vehicles Ė are right-hand drive vehicles (like New Zealand, Australia, Ireland, UK, Japan etc).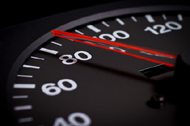 Speed limit: The general speed limit on national highways, urban freeways, motorways and other major routes is 120km/h (75mph). On secondary (rural) roads it is 100km/h (60mph). In built-up areas (towns/villages)it is usually 60km/h (35mph) unless otherwise indicated by the speed limit sign.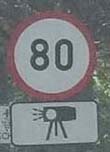 Speeds and distances on road signs appear in kilometres. Not miles. (and speedometers)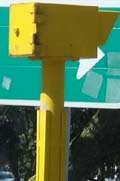 There are numerous speed warning camera signs and there are cameras too so make sure you keep to the speed limit.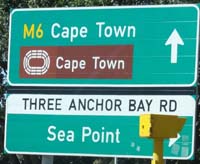 Roads: The country's main roads are identified by a number - the National highways which link the main cities take the prefix 'N' followed by a number. The 2000 kilometre long N1 starts in Cape Town and passes through Johannesburg and Pretoria before ending at the Zimbabwe border. The N2 from Cape Town follows the coast through the Garden Route, Port Elizabeth and Durban before ending at the Mozambique border.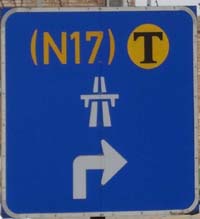 Regional highways and roads carry the prefix 'R' followed by a number, while major metropolitan roads carry the prefix 'M' followed by a number.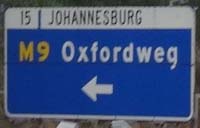 Motorways in South Africa do not have deceleration lanes, instead on approach to an exit there are warning boards.


Parking: A single yellow line means no parking at any time; a single red line means no stopping. You must not park facing oncoming traffic. It is also against the law to park a vehicle on the opposite side of the road facing oncoming traffic.

Fuel: Make sure you carry cash as well as credit / debit cards when driving as some petrol stations do not accept credit cards. Fuel stations are not as numerous as they are in many other countries and you are advised to fill up wherever you can. Fuel stations are served by petrol attendants and so keep loose change handy to tip the attendant. A variety of petrol stations are situated on both main and country roads. Most of them are open 24 hours a day.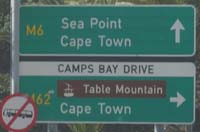 The main point to consider when driving in South Africa is that it is a huge country and that distances between towns and petrol stations are considerable in some parts of the country. It is advisable to fill up your tank before your car starts giving warning signals.

Seat Belts: Wearing of seat belts is compulsory for all passengers.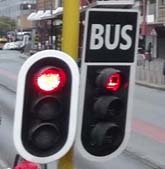 Traffic Lights : When there is a flashing red arrow on the left means that you are able to turn in that direction, provided there is no other traffic on the road - a continuous red / green arrow is informing you that you can proceed with caution in that direction. They are like many European countries including Ireland going from red to green, then amber and red.
The first vehicle to arrive at a junction has priority. A very strange system similar to smaller junctions in France.
Overtaking : Overtaking can occur in any lane on a highway. The hard shoulder is also used. Local drivers will expect slower traffic to move onto the hard shoulder to allow them to overtake. It can be rather strange until you are used to it. Many roads have a wide hard shoulder with a yellow marking. Slower drivers move into this and normally a driver will thank that driver by flashing the hazard warning lights so a faster vehicle overtakes.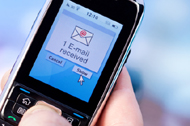 Mobile phones: It is illegal to use a hand held mobile phone whilst driving. Don't risk using one as you can receive a heavy fine in most countries and more important cause a serious accident.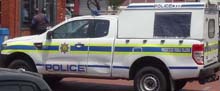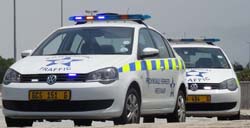 Traffic Police: The country's roads have a lot of police patrolling and in many cases carry portable speed radar devices. They also create checkpoints on the road.
Drink and Driving: Blood alcohol limit is 0.05 More information Here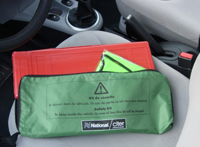 Warning / Emergency Equipment: Warning triangles are required in all motor cars registered after 1 July 2006. There does not appear to be a legal requirement for reflective jackets, fire extinguishers or first aid kits.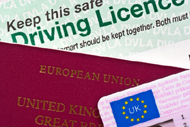 Driverís licences: Any valid driverís licence is accepted provided it bears the photograph and signature of the holder and is printed in English, although according to Economy Car Hire, you are advised to obtain an International Driving Permit.
Driving Age: The minimum driving age is 18 years - check with the car hire company about the minimum age to rent a car in South Africa.
Toll roads: South Africa info advises that before you set off, check your route. Many of the national roads between the major centres are toll roads. A road toll is payable on freeways within the Gauteng province.
The routes affected will include the N1 from Pretoria, the R24 to the R21 to Pretoria and Johannesburg's ring roads on the Randburg and Alberton routes. There will be 185km of roads affected by the tolls. If you are travelling on these routes you will be charged and billed at the end of the rental by the supplier. Lightweight vehicles are set to be charged 40c/km.
In many cases if you are hiring a car you will be charged back by the car hire company as many tolls like on the Johannesburg ring road operate by overhead cameras like on the M50 at Dublin, Ireland. If you are not hiring, make sure you pay on line.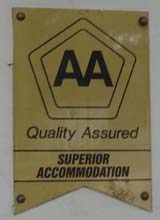 Road info and maps: Current information on the conditions of roads can be obtained through the Automobile Association of South Africa /AA (see link on logo below). The AA also provides invaluable guides for road users in the form of strip maps tailored for specific destinations and information for tourists on accommodation en route. Main roads are identified by colour and number rather than by name, and with a good map which incorporates the route marker system, visitors should have little difficulty in finding their way around.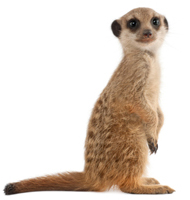 Look out for animals in rural areas. You will also find that the roads in many rural areas are not fenced, so you could find dogs, chickens, sheep, horses or cows on the road, so it may be dangerous to drive at night. There are also large antelope crossing the roads that can also be a hazard in certain areas Ė look for the road signs illustrating a leaping antelope and drive slowly, especially towards evening time. This can also happen on motorways and dual carriageways with cattle suddenly appearing!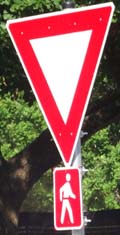 Accidents: If you are involved in an accident or witness an accident you can dial the emergency services on 112 from your mobile phone in South Africa. If you don't have access to a mobile, you can dial the police on 10111 or the ambulance service on 10117 from a landline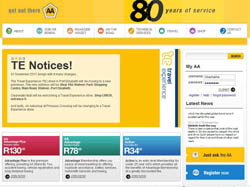 The AA offers a large range of services that cater for every motoring and travelling need. Click on image to left to enter site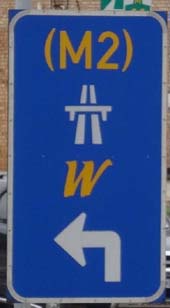 Part source:

southafrica.info/travel/advice | Economy Car Hire |Holiday Autos and editor's personal experiences









Information from holiday autos about South Africa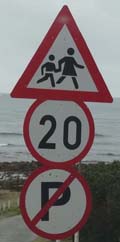 Jump on a plane, book car hire South Africa and experience this amazing country for yourself. Tackle Table Mountain, spring bok in time to the Zulu battlefields or soak up the sun on Durban's beaches. Carhire is the best way to see it all. Book cheap car hire in South Africa now for that ultimate African experience.
car hire in Cape Town - The Mother City, has it all. Hire a car and make sure you see everything. Cape Town is Great White territory, drive down to one of its beaches for a spot of shark cage diving. Not a fan of Jaws? Try your hand at kloofing on Table Mountain instead.
car hire in Port Elizabeth - Port Elizabeth has more game reserves than you can shake a stick at. Take your South African hire car for a drive along the famous Garden Route and explore the Eastern Cape. Drive out of town to the Addo Elephant National Park for a super exciting day out. Swap your rental car for a surf board at the watersports capital of South Africa, Nelson Mandela Bay.
car hire in Durban - Durban. Home to the Valley of a thousand hills. Book car hire in Durban and head off exploring at your own pace. For an adrenaline rush, drive to the Drakensberg Mountains, its sheer rock faces will have your heart pumping big time. Not got a head for heights? Book cehap car hire in South Africa and head to uShaka Marine World, Durbanís answer to Floridaís Wet n Wild.
car hire in Johannesburg - Book cheap car hire in Johannesburg and explore South Africaís bustling metropolis for yourself. No trip to Johannesburg is complete without a visit to the Kruger National Park. Donít forget the binoculors now! After all that heat of the bush relax in a warm bath in the town of Warmbaths, about an hourís drive north of Johannesburg in the hire car.
top driving tips - Make sure you carry cash when driving, petrol stations do not accept credit cards.
Robot is the South African term for traffic lights.
Pay attention when arriving at junctions, the first car to arrive has right of way.
When stopping at traffic lights or at intersections lock your doors and keep your windows up.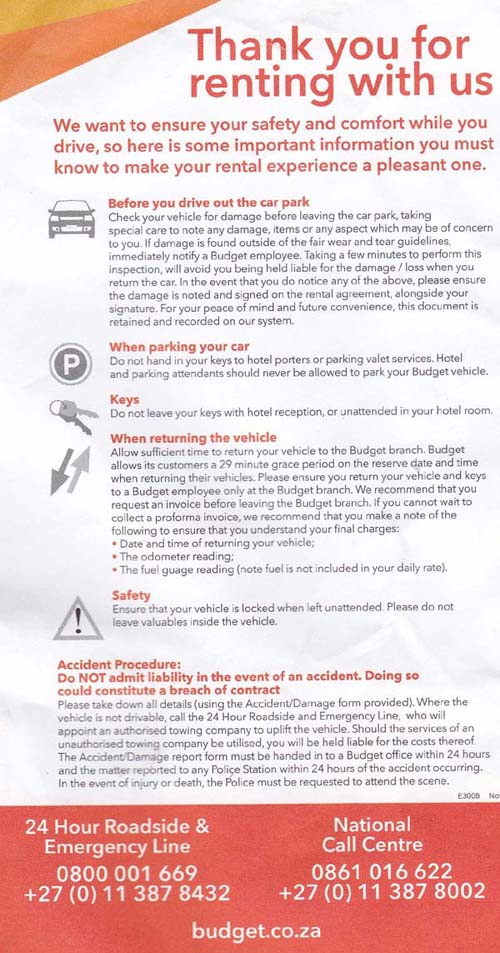 Click on the image above to enlarge to PDF - (November 16 and given to editor November 17)
Capitals: Pretoria (executive capital) - Cape Town (legislative capital) - Bloemfontein (judicial capital)
Telephone Country Code: +27

Further Information:

southafrica.info/travel/advice
Finally, Donít forget your car hire excess insurance and buy it before you set off