Home of the 2015 Women's Football World Cup
Vancouver home of the 2010 Olympic Winter Games
With its stunning landscapes, friendly people and wide roads, Canada offers one of the best driving experiences North America has to offer. Take the time to learn the key road rules before you go and you'll be all set to enjoy a fantastic road trip.
Key rules, regulations and things to know
Drive on the right overtake on the left.

Make sure you park to the right, too, so that you're not facing oncoming traffic.
Obtain an International Driving Permit before you go. You can get this from the AA, Green Flag or RAC. This is the accepted licence in Canada when hiring a car there.
Drink and Driving:. Penalties for driving over the limit are harsh, so it's best to avoid alcohol completely if you're driving. If you have a drink driving conviction in another country, you may need to apply for a special waiver to enter Canada. Contact the Canadian consulate in your country for more information well before you go, as this process can take several weeks. Limit is 0.08 More information Here

Seat belts: These must be worn by the driver and all passengers at all times. And if you're travelling with a baby or young child, make sure they're travelling in an approved car or booster seat.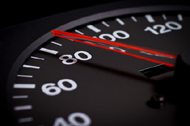 Speed Limits The general speed limits are: Motorways – 100 km/h Built-up Areas – 50 km/h
If you're planning to drive in Quebec, it pays to know a little French. Some signs there appear only in French.

Speed limits / distances on road signs appear in kilometres. Not miles.
Radar detectors are illegal. Leave them at home and disable this feature in your sat nav if necessary.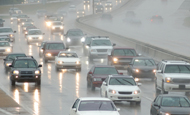 Lights are obligatory during day time as well as night. Turn on those headlights whenever you hit the road.
Be careful about turning right at red lights. It's illegal in places like Montreal and Quebec.
Always give way to pedestrians on pedestrian crossings.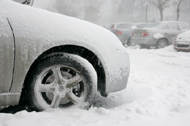 Keep an eye on weather conditions. Winters in Canada can be long and severe, resulting in road closures and/or winter tyre requirements coming into effect. Humid summer conditions have also been known to cause problems on the roads. Winter Tyre Requirement: Not mandatory, but highly recommended for snowy conditions and mountain driving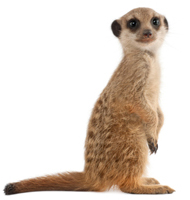 Watch out for wildlife. Elk, deer and moose are just a few examples of animals that are known to cross Canadian roads.
If you're driving into the country from the USA, Canadian border officials may search your car. Personal belongings are generally fine and not subject to duties or taxes, but there are limits on particular items.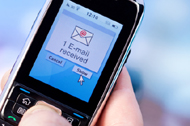 Mobile phones: In most of the Canadian provinces it is not legal to use a a mobile phone whilst driving so don't risk using one as you can receive a heavy fine in most countries and more important cause a serious accident.
Pedestrians at marked crossings have right of way. Driving over a pedestrian crossing if people are already on it or waiting to cross is illegal.
Smoking in cars: From 1st October 2015 drivers in England and Wales will be banned from smoking in cars carrying children under the age of 18. The law aims to protect young people under 18 from second-hand smoke. Similar bans are already in place in the United States, Canada and Australia.

Travel Tips from

hoiday autos: Canada's landscapes are diverse, and range from fertile plains to vast mountain ranges, lakes and rivers. In the west, there are the Rocky Mountains and in the southeast the Great Lakes, St. Lawrence river and Niagara Falls.

Canada has 37 national parks within its varied environments. The country is divided into ten provinces and two territories. The languages spoken are French and English.

The Canadians like most countries have a motoring association, however they do not want the name or link on this site. Their trademark administrator in November 2014 requested its removal so if you are looking for a motoring organisatuiion in Canada, please use a search engine to find one.

Canada has more scenic drives than you can shake a stick at so car rental is a great idea. Remember, booking Canada car hire will involve driving on the other side of the road. Hectic. Book car hire Canada, a GPS and head out on the open road. Don't get too carried away though, Canada boasts the world's longest national road, spans six time zones and borders three of the world's four oceans. Exhausting.

car hire in Calgary - You don't need a Stetson to fit in but it would help. Book a hire car and drive to Calgary, true cowboy land. Head there in July to catch the legendary Calgary Stampede. Fancy your very own City Slickers experience?

Drive to Banff National Park, swap the car for a horse, a pair of chaps and a Stetson. Going in Winter? Trade in your chaps for some salopettes and head to Canada's top ski resort.

car hire in Vancouver - Hire a car in Canada and head to Vancouver, the gateway to the Pacific Rim Highway, you'll struggle to find anywhere more stunning to drive. Hire a car and experience it for yourself. Swap your car rental for a bike, skates or even a horse-drawn carriage down at Stanley Park. There's a thousand acres of it. Feel like a spot of rock climbing? Just a short drive north is the town of Squamish. No, we haven't misspelt it.

car hire in Montreal - Bienvenue à Montréal! Home of the Canadian FI Grand Prix. Hiring a car will give you more time to explore all this French-speaking island has to offer. Book Canada car hire and head to the awe-inspiring, jaw-dropping Basilica Notre Dame. The evening light show will knock your socks off. Feeling young, fit and active? Take a trip to the Laurentian Mountains. There's some really big hills there.

car hire in Toronto - The CN Tower dominates the skyline. Jump in the lift to the observation point and check out all the places you can visit if you book car hire in Toronto. The Niagara Fall is an impressive sight. You'd be a fool to miss it. You can even swap your vehicle for a trip on the Maid of the Mist boat. Don't fancy getting your feet wet? Head to the Bata Shoe Museum instead. It's not a shop so don't try any on.

top driving tips - Watch your speed in built-up areas. The police radars are out to get you.

It's illegal not to have your headlights on during the day in British Columbia.

There are no right turn on red lights. Turn your headlights on, whatever the time of day in Montreal.

Capital: Ottawa

Telephone Country Code: +1

Further Information:
The following Government websites are available in English and French.
Transport Canada Contains detailed information about road safety initiatives, federal Acts and Regulations, and more
Canada Border Services Agency (CBSA) A useful resource if you're driving over the border from the USA, with information about wait times at the border, restricted items and more
Finally, Don't forget your car hire excess insurance and buy it before you set off