_______________________________________
Renting a car?
_______________________________________
The jml Insurance website advertises and introduces you to many insurance products. To enter this site click on logo below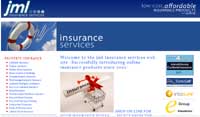 PROPERTY: Rental, Landlords', Home Contents & Buildings, Tenants', Overseas Property Insurance, Self Build, Structural Warranty, Blocks of Flats and more..

TRAVEL: Holiday Travel, Ski, Backpacker Travel and more

MOTOR: Car Hire Excess, Car, Caravan, Motor Bike, Motor Excess Insurance, Senior Motor, Student Car, Taxi, Van, Womens Motor, Young Driver

STUDENT: Rental, Tenants', Student Car, Student Travel
PET: There is no NHS for pets, make sure your family pet is properly covered
WEDDING: Safeguard your big day now by getting comprehensive insurance for your wedding
HEALTH & LIFE: Life, Health, Dental Plan

BUSINESS INSURANCE: General Business, Public Liability,Shop and Retail, Office, Tradesmen and Surgery and Clinic insurance, Employers liability, General Business and more
MOBILE PHONE - CREDIT CARD PROTECTION and more...

_______________________________________