Summary Details: Campervan and mototorhome hire excess insurance has only been advertised on insurance4carrental.com for less than a month, but several sales have been generated, meanwhile van hire sales increase.
insurance4carrental.com only started marketing Mototorhome hire excess insurance under a month ago on behalf of Questor Insurance and it is proving to be a very popular product for those hiring a campervan.
With more and more people looking at costs and taking to a "self catering holiday on wheels" this makes a lot of economic sense. The Questor Insurance policy only costs £6.99 per day. This insurance covers any person aged 25 to 70, named on the rental agreement.
Many people actually own their own motorhomes and caravans. They can found out more information about Quotezone and Simple Caravan insurance by visiting insurance4carrental.com/Motorhome
Van Hire excess insurance has been promoted on the insurance4carrental.com site for nearly a year now. There have been hundreds of sales generated via the insurancemyvanhire.com advertising on the site.
Using a direct provider like this is usually a lot cheaper than buying the van hire company's own insurance. The daily policy costs only £7.99 a day and whilst it will not work if for example you are renting a van in Poland, if you take a UK registered van to Poland it will. This means if you need to rent a van to take your belongings to your holiday home in Cornwall or Portugal you can get it covered.
Many people only rent a van for a day to move home or transport their larger shopping items back from Ikea, so the daily rate insurance is very convenient.
The car hire insurance business is seeing major changes and prices are coming down. Insurance4carhire.com has recently reduced it's annual European policy from £49.00 to £39.20 and you can now buy a daily policy from Essential Travel for only £1.94 a day.
Further information on motorhome hire insurance, van hire insurance and car hire insurance can be found at: www.insurance4carrental.com where there are seven insurance providers advertising
Ends
Company Information
jml-property-Insurance.co.uk is part of jml Property Services, the trading name of Jeffrey Milner Ltd. The company is an UK based company that was established in 1979. jml insurance acts as a web promoter for insurance companies selling property insurance including landlord and tenant rental products, pet insurance, wedding insurance, motor insurance, car hire excess insurance (via www.insurance4carrental.com), van hire excess insurance (via www.insurance4vanrental.com) motohome insurance (via www.insurance4motorhomerental.com), travel insurance and non standard insurance products.
They also operate jmlvillas.com an online marketing service for owners of holiday home property to advertise and are part of the jml Group that includes jml Training and Consultancy.
© jml Property Services August 2010
Camper Van Hire Camper Van Hire Classics - September 2010
insurance4carrental.com website is marketing motorhome excess insurance - Press Release July 10
Return to Media - Press Releases
_____________________________

_____________________________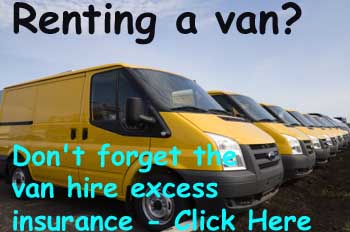 _____________________________

The jml Insurance website advertises and introduces you to many insurance products. To enter this site click on logo below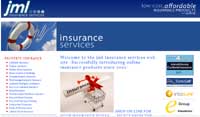 _____________________________
Car hire Excess Insurance Blog
_____________________________