Speen Festival 11 now has over 25 Sponsors.....
Released: 2nd August 2011
Summary Details: The 2011 Speen Festival has now got a record number of sponsors for the event starting early in September in the picturesque village of Speen, Buckinghamshire .
The 2011 Speen Festival will be starting in just over a month's time when most people are back from their summer holidays and the autumn school term underway.
It is on for eleven days between the 8th and 18th September 2011. Ticket sales are going well and already and one of the of the events has sold out. Anyone wanting tickets only has to go to the "Box Office" at http://www.speenfestival.org/boxoffice.php.
The festival is on every other year and so far this year over twenty five companies have agreed to sponsor the prestigious event. Companies include Cannon Moorcroft - accountants, Gabbitas Robins - solicitors, jml Training and Consultancy - Management training company, Hypnos bed manufacturers, Beechdean Farmhouse Ice Cream, www.insurance4carrental.com - car hire excess insurance and car rental, Aston Hearing Services, Tim Russ and Strutt & Parker estate agents, local pub the King William IV and The Old Plow and Bistro that the actor Jeremy Irons described it as having "Some of the best food within an hour of London".
Philip Suter of the car rental and car hire excess insurance promotional website insurance4carrental.com said " we at insurance4carrental.com are very pleased to sponsor this event. There are ten great days of entertainment for all the family and we wish the 2011 Speen Festival a very special good luck.
I understand that a lot of members of the local community have put in a great deal of hard work that will be well rewarded by the success of the Festival if it is going to be anything like the previous ones" .
insurance4carrental.com is sponsoring Speen Bike Park Challenge on Saturday 17 September -2 till 4 - "With new biking challenges, this event will test your biking skills to the limit. You can also just come and have fun! Three age groups (6-18 years) will compete for the coveted awards and prizes. Bike helmets compulsory and bikes are checked for condition" Tickets: £2.50 (incl BBQ) Spectators free
jml-property-Insurance.co.uk is part of jml Property Services, the trading name of Jeffrey Milner Ltd. The company is an UK based company that was established in 1979.
jml insurance acts as a web promoter for insurance companies selling property insurance including landlord and tenant rental products, pet insurance, wedding insurance, motor insurance, car hire excess insurance (via www.insurance4carrental.com), van hire excess insurance (via www.insurance4vanrental.com),motohome insurance (via www.insurance4motorhomerental.com ),travel insurance and non standard insurance products. They also operate jmlvillas.com an online marketing service for owners of holiday home property to advertise and are part of the jml Group that includes jml Training and Consultancy.
Ends...
© jml Property Services August 2011
Return to Media - Press Releases

The jml Insurance website advertises and introduces you to many insurance products. To enter this site click on logo below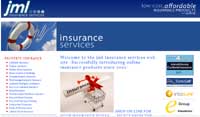 PROPERTY: Rental, Landlords', Home Contents & Buildings, Tenants', Overseas Property Insurance, Self Build, Structural Warranty, Blocks of Flats and more..

TRAVEL: Holiday Travel, Ski, Backpacker Travel and more

MOTOR: Car Hire Excess, Car, Caravan, Motor Bike, Motor Excess Insurance, Senior Motor, Student Car, Taxi, Van, Womens Motor, Young Driver

STUDENT: Rental, Tenants', Student Car, Student Travel
PET: There is no NHS for pets, make sure your family pet is properly covered
WEDDING: Safeguard your big day now by getting comprehensive insurance for your wedding
HEALTH & LIFE: Life, Health, Dental Plan

BUSINESS INSURANCE: General Business, Public Liability,Shop and Retail, Office, Tradesmen and Surgery and Clinic insurance, Employers liability, General Business and more
MOBILE PHONE - CREDIT CARD PROTECTION and more...

_________________________________________
Car hire Excess Insurance Blog
_________________________________________
Return to Media - Press Releases
_________________________________________
Driving in Australia | Driving in Canada | Driving in New Zealand |Driving in the USA |Driving in Europe (with detailed country guides)| Driving in South Africa
_________________________________________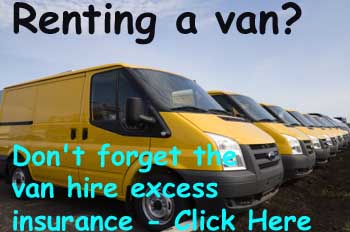 _________________________________________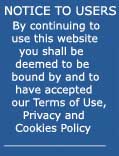 Car Hire Excess Insurance Providers





Van Hire Excess Insurance Providers


Motorhome / Camper van Excess Insurance Providers


Minibus Hire Excess Insurance Providers

Car Hire Excess Blog Notes Info

Self drive hire vehicle company rental insurance

Travel Insurance





A -Z of car hire and van hire excess insurance service providers offering car hire excess insurance on the internet