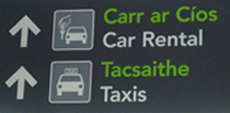 Car hire excess insurance for Irish residents via insurance4carrental.com... Released: 18th July 2011
Summary Details: Many of the major providers of car hire excess insurance are based in the UK, however they are able to offer their products to residents of the Irish Republic plus residents of other countries throughout the world subject to their terms and condition.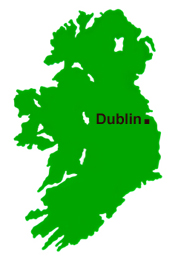 Insurance4carrental.com the online advertising promotion web site for providers of car hire excess insurance products like insurance4carhire.com, Questor Insurance, Worldwideinsure.com, iCarhireinsurance.com and Odyssey car hire insurance are reminding potential customers in Ireland that these car hire excess insurance products can be bought online by residents in the Republic of Ireland and Northern Ireland, subject to the insurance provider's terms and conditions.
When someone rents a car the renter can greatly reduce the costs associated with hiring a car by independently obtaining cover for the excess for any damage to the vehicle. Buying a Collision Damage Waiver from the hire car company can still leave you with a bill of a thousand Euros or more if the car is damaged whilst you have the vehicle in your care, because of the insurance excess (the amount you must contribute if your car is damaged while you hire it).
You can insure against paying this excess, but the cost can be high when taking out a policy through the car rental agency and these typically cost from €9.50 to €15.00 a day. Independent insurance providers are much cheaper at a daily rate of under €6 or even better value Annual policies for Europe, Worldwide, Canada and USA. Some insurance companies will also provide cover for drivers in the 75 to 85 year old category.
For more information visit insurance4carrental_Ireland.htm
Questor Insurance and Worldwideinsure.com are also to cater for the Irish market with their motorhome hire insurance.
If you are a resident of Northern Ireland there are additional insurance companies advertising on the insurance4carrental.com site who sell car hire excess insurance, van hire excess insurance and motorhome excess insurance to residents in the UK
Many of the car hire excess insurance companies advertising their products on the insurance4carrental.com site and other jml insurance and travel websites can also be purchased nearly anywhere in the world. This means if you are a resident of France, Germany, Spain, South Africa, New Zealand, USA etc you can buy this important insurance on your credit card in your local currency saving money by buying it from one of these independent companies.
Company Information
jml-property-Insurance.co.uk is part of jml Property Services, the trading name of Jeffrey Milner Ltd. The company is an UK based company that was established in 1979. jml insurance acts as a web promoter for insurance companies selling property insurance including landlord and tenant rental products, pet insurance, wedding insurance, motor insurance, car hire excess insurance (via www.insurance4carrental.com), van hire excess insurance (via www.insurance4vanrental.com),motohome insurance (via www.insurance4motorhomerental.com ),travel insurance and non standard insurance products. They also operate jmlvillas.com an online marketing service for owners of holiday home property to advertise and are part of the jml Group that includes jml Training Consultancy.
Ends...
© jml Property Services July 2011
Return to Media - Press Releases

Car hire insurance for Irish residents
See also:
Car hire rental desk very busy in Dublin, Ireland yesterday - August 2016

No Number 13 in Irish Vehicle Registration Next Year - December 2012
Car Hire Dublin. It is a shame that you cannot always collect the car from the airport itself - October 2012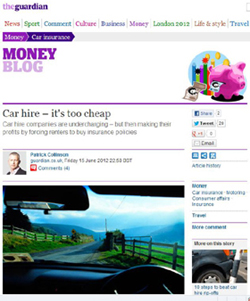 Car hire – it's too cheap - Car hire companies are undercharging – but then making their profits by forcing renters to buy insurance policies - June 2012
Watchdog: Mis-selling car hire cover at Knock Airport, Ireland - February 2012 and more on this at the Car hire excess insurance blogspot Looks like Irish car rental companies are still mis-selling car hire excess insurance
Following on from the iCahireinsurance article "Dubious Dublin airport car rental staff - November 2011" we have added a summary and extracts and comments on the "Car Hire Excess Blog" and invited readers to comment and add their experiences of problems renting a car in Ireland - Visit the blog article "Focus on Dublin Car Hire Rental Staff - November 2011" Here
Car hire company in Ireland charges for unwanted excess insurance - July 2011
Flying to Ireland and hiring a car can prove cheaper than taking your own car - March 2011
Irish Car Rental Companies make customers buy their car hire insurance by financial constraints - February 2011
Irish Tourism in 2011 - January 2011
How Irish car hire companies are not improving Irish Tourism Article - October 2010
Irish car rental consumer's problem hiring a car in France - December 2009
Return to Car Hire Excess Blog Notes Info
Return to Car Hire Excess Blog Notes Info
______________________________________________
The jml Insurance website advertises and introduces you to many insurance products. To enter this site click on logo below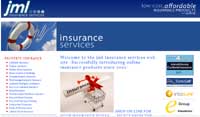 PROPERTY: Rental, Landlords', Home Contents & Buildings, Tenants', Overseas Property Insurance, Self Build, Structural Warranty, Blocks of Flats and more..

TRAVEL: Holiday Travel, Ski, Backpacker Travel and more

MOTOR: Car Hire Excess, Car, Caravan, Motor Bike, Motor Excess Insurance, Senior Motor, Student Car, Taxi, Van, Womens Motor, Young Driver

STUDENT: Rental, Tenants', Student Car, Student Travel
PET: There is no NHS for pets, make sure your family pet is properly covered
WEDDING: Safeguard your big day now by getting comprehensive insurance for your wedding
HEALTH & LIFE: Life, Health, Dental Plan

BUSINESS INSURANCE: General Business, Public Liability,Shop and Retail, Office, Tradesmen and Surgery and Clinic insurance, Employers liability, General Business and more
MOBILE PHONE - CREDIT CARD PROTECTION and more...

______________________________________________
Car hire Excess Insurance Blog
Return to Car Hire Excess Blog Notes Info
______________________________________________
Driving in Australia | Driving in Canada | Driving in New Zealand |Driving in the USA |Driving in Europe (with detailed country guides)| Driving in South Africa
______________________________________________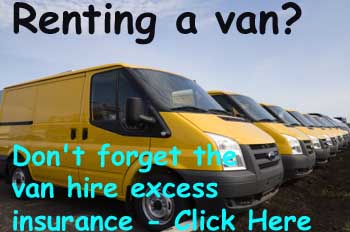 ______________________________________________