Minibus Hire Excess Insurance from Questor Insurance
This Questor insurance product is intended for clients renting occasionally and is not intended for tradesman renting a replacement vehicle or hired for reward.
As leaders in the vehicle hire insurance market we provide a great product that will save you £££'s compared to buying the excess waiver cover offered by some van and minbus hire companies together with the wider cover that our product provides back up by our great customer service.
What does it Cost?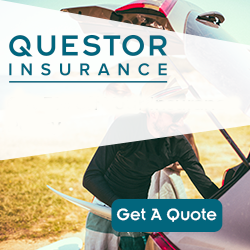 No hidden fees or credit card charges and great customer service
10% Discount on Questor excess insurance products advertised on this site - this offer extended till end of 2020 via this website
Questor insurance are offering a 10% discount to anyone purchasing their excess insurance. It must be purchased before the 31st December 2020. To obtain your discount CLICK HERE and enter the code JML2033INS when you are prompted to on the Questor website

Five Reasons to buy from Questor
We have a total commitment to customer service from sale through to supporting our clients should they have a claim

No hidden charges - Questor does not charge its clients any fees our remuneration comes from our Underwriters

We offer the best price/cover combinations

Our products are designed by us for delivery through the Internet

We are innovators and market leaders in the products that we offer
Car hire and Motorhome Hire insurance products are available to residents in the following countries with Questor Insurance
United Kingdom (including England, Scotland, Wales, Northern Ireland, Channel Islands and Isle of Man) " Austria " Belgium " Cyprus " Denmark " Finland " France " Germany " Ireland " Italy " Malta " Netherlands " Norway " Portugal " Spain " Sweden " Switzerland

Questor motorhome and car hire excess insurance products can be purchased by residents in Ireland and many other countries.
_____________________________________
_____________________________________
____________________________________
_____________________________________
_____________________________________
_____________________________________
_____________________________________
_____________________________________
Back Packers Travel Insurance - Here
_____________________________________
Questor Insurance Services Limited Orchard House, Station Road, Rainham, Kent ME8 7RS, United Kingdom are Authorised and regulated by the Financial Conduct Authority - Firm reference 466942
___________________________________
___________________________________